Worcester County Conservation District Board
WCCD plays an important role in the delivery and implementation of conservation practices that conserve soil, maintain water quality and protect natural resources. Our single mission is to coordinate assistance from all available sources-public and private, local, state and federal – in an effort to develop locally driven solutions to natural resource concerns. The effectiveness of WCCD is derived from our knowledgeable and concerned board of supervisors, who guide how we use resources, authority, and partnerships to meet local resource concerns.
WCCD Board is comprised of seven (7) Supervisors (voting members) and four (4) Associate Members (non-voting members). We meet monthly, every 3rd Wednesday in Holden's USDA Service Center conference room. Meetings are open to the public.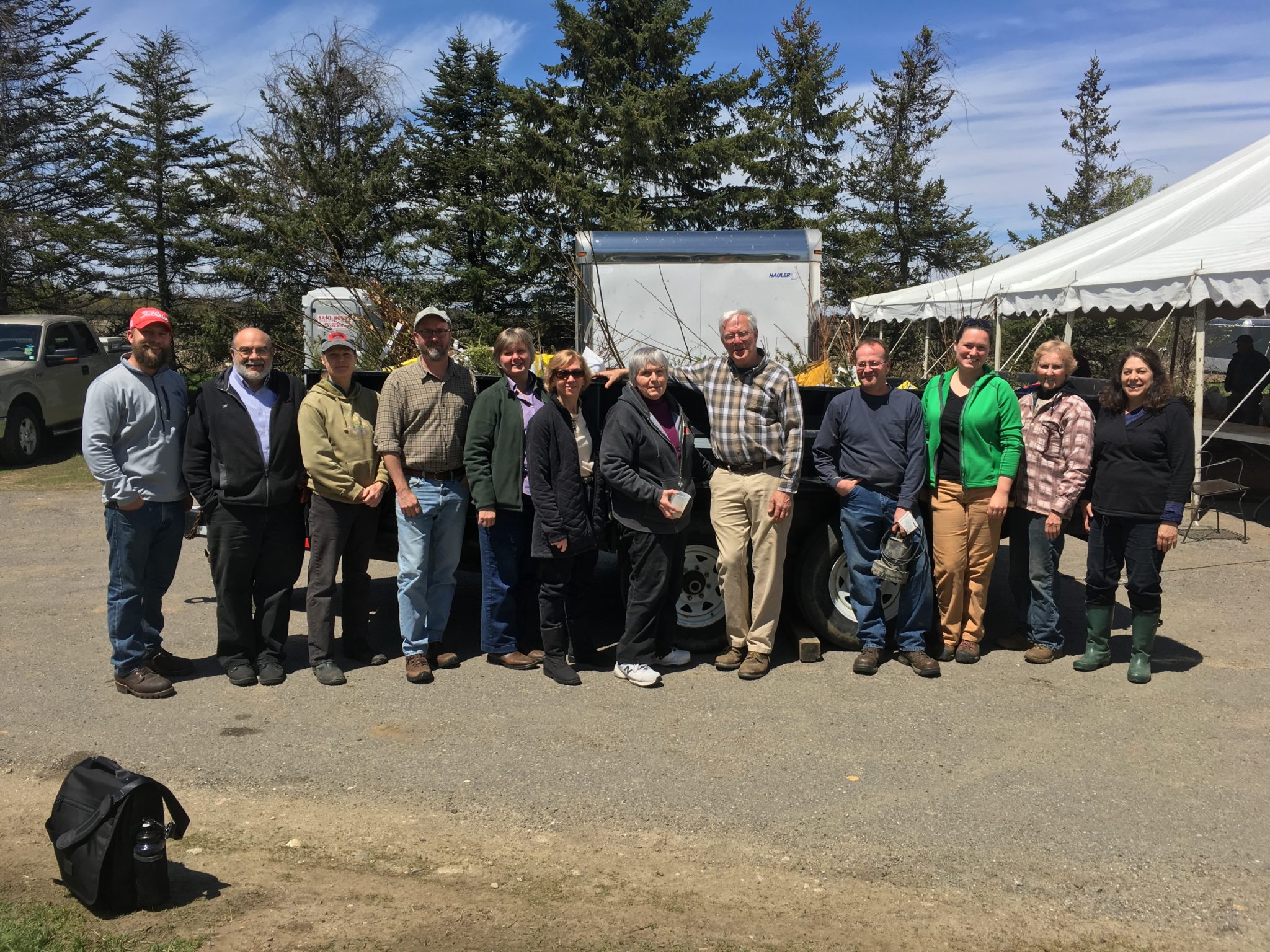 Associate Member, Edward Himlan, Director of MA Watershed Coalition: The mission of the Massachusetts Watershed Coalition is to protect and restore streams, lakes, and water supplies. MWC Executive Director Ed Himlan has thirty five years' experience in watershed management and education. Ed has expertise in water protection planning; public policy; grassroots groups; local assistance; and public presentations. He has served on many state and federal advisory groups, as well as the boards of local conservation organizations.
Ed has a Master's degree in Natural Resources Planning from the University of Massachusetts, Amherst. Ed has helped town officials, businesses, homeowners, contractors and community groups to create more than eighty rain gardens and other stormwater solutions. The educational materials and runoff remedies created by these activities offer practical examples and guidance that can help people to improve the health of local streams and lakes.
Supervisor, Tristan Lundgren is currently employed by the Massachusetts Division of Water Supply Protection at the Wachusett Reservoir as an Enviromental Analyst. Tristan has a BS in Georgraphy from Bridgewater State University '91, MS in Environmental Science from Johns Hopkins University '96. Resides In Sterling and formerly a Cranberry farm worker. Tristan is an avid gardener who also enjoys hiking, camping and kayaking.
Chairman Joe Smith is an Environmental Consultant and Massachusetts Licensed Forester living in Phillipston. He has been a Worcester County District Supervisor for over 20 years and first became involved through volunteering for the annual seedling sale back in 1984. Joe served as the chairman of the State Commission for Conservation of Soil, Water and Related Resources from 2008 to 2017. He is currently the President of the Massachusetts Association of Conservation Districts. He also serves as the Northeastern US representative on the National Association of Conservation District's Forestry Resource Policy Group.
Supervisor Wayne Roger Jordan is a life-long dairy farmer following in the footsteps on his father and grandfather. In 1943 his father Howard Jordan moved from Holden where he had operated Cleighton Farm with his brother Sumner to Rutland, to establish Jordan Dairy Farm and raise his family. Wayne grew up on this farm, attended Rutland and Wachusett District schools, and later ran Jordan Dairy Farm with his brother Warren. In addition, Wayne served as an on call Rutland fire fighter for 35 years, a County Farm Bureau Director for 28 years, and a WCCD Supervisor for 36 years. With operations now turned over to sons Randy and Brian and expanded to a second farm in Spencer, Wayne continues to work at Jordan Dairy Farms. Four grandchildren are in line to be fifth generation dairy farmers and carry on the Jordan family tradition.
Supervisor, Marjorie Cooper
Cooper's Hilltop Farm, Rochdale
Marjorie has been owner and operator of the farm for many years. The farm began as an orchard and soon became a dairy farm. Cooper's Hilltop Farm milks 40 to 50 cows twice a day year round.  All milk is pasteurized on site and sold cash and carry at the farm 9 to 9 every day.  As the next generation commences to run the business pasture raised beef, woodland raised pork and pasture rotated laying hens have been added.  This year the farm approached it's one hundredth year anniversary.
Marjorie is one of the founding members of Mass. Agriculture in the Classroom. She has been involved since 1982 and served as President until retiring in 2015. Marjorie currently serves as President Emeritus on the Board.
Co-Chair Susan Phinney has been involved with the agricultural community in New England for over 20 years. She has been involved in a variety of topics including beginning farmers, farmland access, water quality improvement measures and sourcing local products for a large grocery retailer. Currently Phinney works as a consultant for farm and food related organizations.  She is also on the Board for Central Mass Grown. Phinney moved to Worcester County in 2008 to start raising goats and chickens.
Phinney is owner of Locust Knoll Farm where goats have been raised since 2009 for multiple purposes that include clearing some of the wooded area on the farm, renting the goats for land clearing projects on their properties, selling goat kids, and high quality goat meat. Laying hens are raised and eggs are also sold at the farm.
Tree Seedling Program Coordinator Mackenzie May is a Central Massachusetts native, born in raised in Shrewsbury. She studied at the University of New Hampshire where she began her career farming and where a love for community involvement flourished. Upon returning to central MA in 2013, Mackenzie volunteered her time with members of her hometown community to launch a local Farmers Market while continuing her work on regional farms. Through her community ties she gained experience as the chief fundraiser for the Worcester County Conservation District. As Executive Director for Central Mass Grown, Mackenzie brings enthusiasm for local agriculture and a passion for our region's communities, health, economy and environment.
Conservation Planner Kate Gervais is a Master's Candidate in Environmental Conservation at UMass Amherst, where she researches sustainable soil amendments. She received her BS in Plants, Soil and Insect Science with a concentration in Sustainable Food and Farming, and a minor in Microbiology in 2014. She has completed extensive coursework in both soil and wetland science, and is a self-proclaimed "dirt nerd".